It is a surprise when Sir Alex Ferguson splashed out 16-20 mil on a 19 year old young defender but goes to show how much he values a good defence.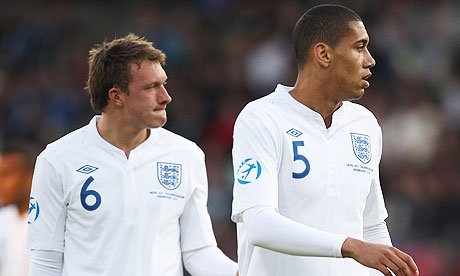 With Jones and Smalling, this could be united's defence for the next 10-13 years.
People complain about how expensive we are paying for Jones, but if you can buy a future England captain and first choice defender for 20 mil and look back 6 years later in an inflationary world, you will see that this is a small price to pay when amortizing his contract over that duration.
Here is an excellent video of the 2's performance in England's under 21 match versus a class Spain side.
You might also want to take note of this You Tube channel VidicnFerdinand as it makes a lot of videos on these central defensive pairing.